Construction Management At-Risk
---
Infinity's construction management at-risk (CMAR)  portfolio totals more than $300 million. Our largest CMAR project is $32 million.   In 2018 more than 59% of our volume is being completed under CMAR contracts with an average project value of $5.1 million.   Infinity contracts as a CMAR on both public and private projects.  Our experience includes several construction management contracting variants including Integrated Project Design as well as Agency Construction Management.
Under Construction Management At-Risk (CMAR), we join the Project Team before design is complete.  We prefer  early involvement because it allows us to share best practices and lessons learned from previous projects. Our thorough preconstruction planning shields clients from budget and schedule risks.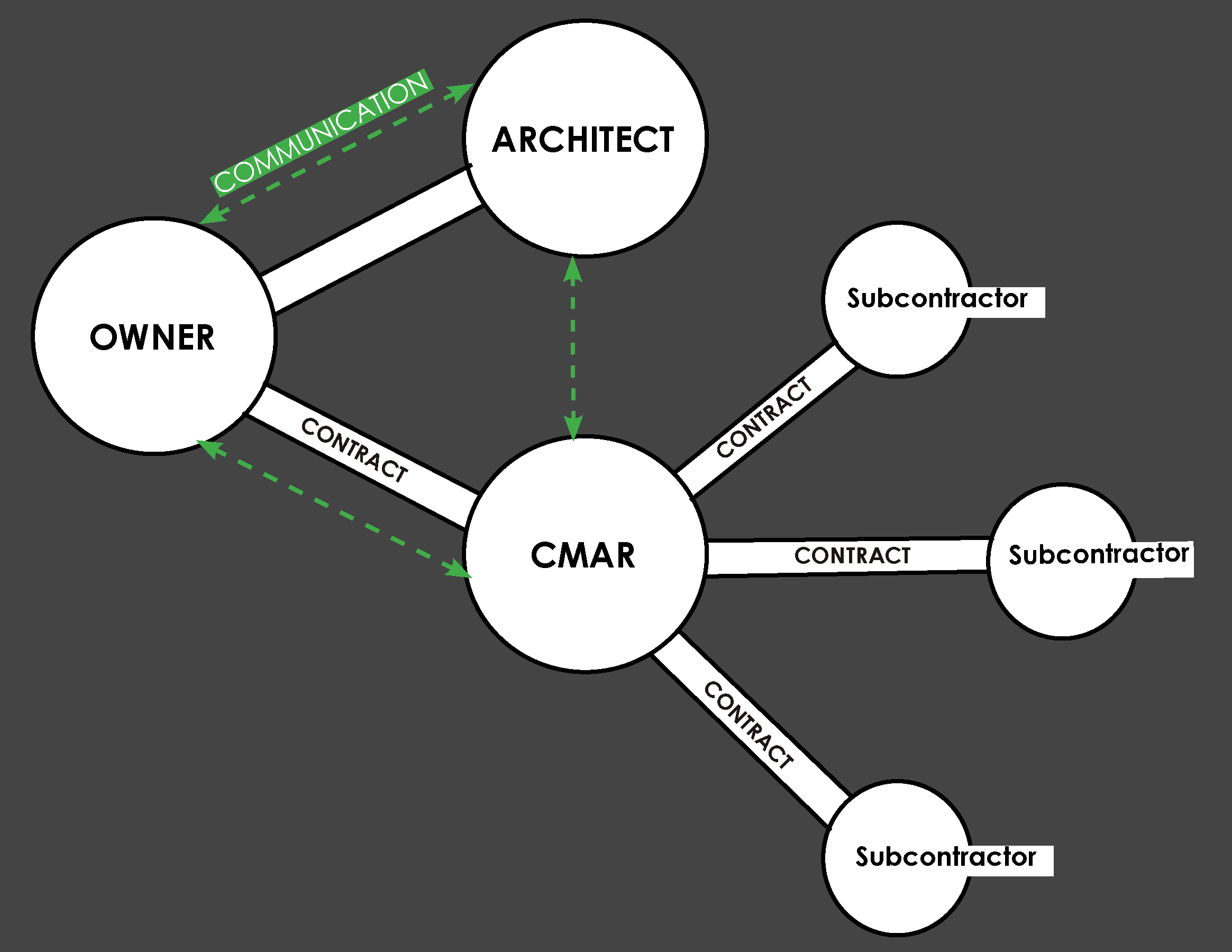 We believe that the most
significant factor impacting the control of quality, budget, phasing  and timeliness of delivery is the Owner, Architect, CM (OACM) partnership. In all CMAR projects, Infinity provides a valuable professional check and balance to help optimize the architectural programming and design.
As such, we take a leadership role in fostering daily communication between both the design and construction process as well as between the OACM partners.  Under CMAR, all project data is available on a 100% open-book basis so that the Owner can account for every dollar.
Infinity's in-house Pre-Construction Services department of six-full-time professionals develops budget estimates and tracks project costs from conceptual design through final construction.  The deliverables they produce for any given project may include:
Collaborating with the Architect(s) to complete early bid packages (for example, foundations and steel) to minimize winter weather protection costs and schedule delays, as necessary.
Identifying long-lead items to assure materials are on site when needed.
Taking advantage of bulk purchasing opportunities.
Having a greater impact on value engineering and constructability to generate meaningful cost savings. Finding the same issues after the design is complete is costly, time consuming, and contentious.
Performing detailed cost/benefit analysis to deliver a more precise guaranteed maximum price with minimal contingencies or allowances.
Pre-qualifying subcontractors based upon their ability to meet the unique requirements of this project such as diverse participation.
Constructing environmentally friendly and helping the project team to achieve its desired LEED®certification.
Developing a project phasing plan.
Optimizing a project logistics plan.
Infinity's Construction Services team provides on-site project management under a thorough project plan worked out during the preconstruction phase.  In this way, all field project managers, superintendents, project engineers and staff assistants understand the client's goals and objectives from the very beginning.
View our projects section to see and learn more about the value added accomplishments that our construction management professionals can achieve for your project.