By Infinity Director of Business Development – Jon Ferrell
(with apologies to Gene Roddenberry the original "Star Trek" writer and producer)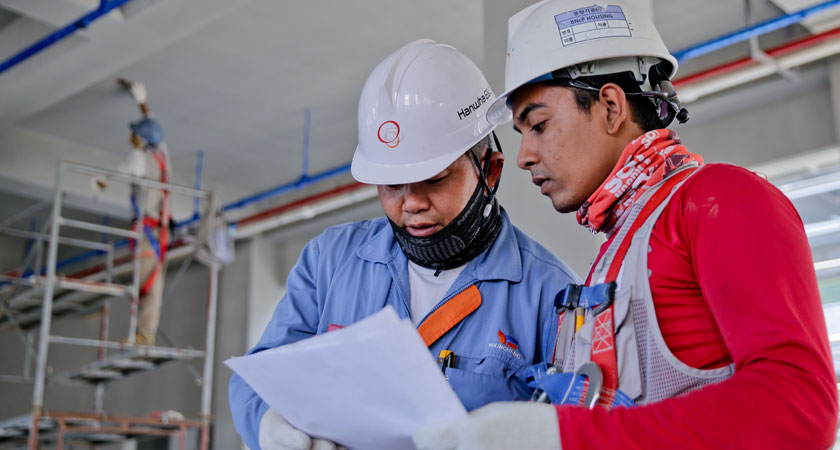 Does any single construction professional have enough talent to deliver a successful project by themselves? To develop a plan that can accurately anticipate every issue 12- months before a client takes occupancy? We are not afraid to admit the answer is "no."
The construction industry is transforming. Often confrontational general contracting is in decline. More collaborative construction-management at risk is ascending. However, the next advance in construction contracting is on the horizon. Lean construction aspires to unite all project stakeholders in taking ownership for client outcomes. It requires more than just following a Construction Manager (CM) contractually endowed with more enforcement powers than his general contracting predecessor.
"There is a way out of every box; a solution to every puzzle; its just a matter of finding it." – Jean-Luc Picard, Captain of the Starship USS Enterprise
The "box" represents challenges that confront most every project. The "way out" is a culture of service that a progressive CM adopts of becoming a true partner in finding solutions.
Building construction is inherently uncertain because there are many moving parts, and many third parties involved in the successful completion of a construction project. Many challenges are not readily apparent until to the project moves from design drawings to the field. No individual Project Team member has enough knowledge to accurately anticipate when unpredictable weather, a hidden condition, or whan labor unrest, or new Federal tarrifs may be imposed. A progressive CM commits to timely collaborative conversations with other members of the Project Team from day one to manage uncertainly and avoid surprises.
Building construction is inherently complex because client priorities always extend beyond the physical construction. A progressive CM realizes that minimizing disruption within occupied space, achieving diverse subcontracting goals, building sustainably, treating all stakeholders with repect are legitimate daily priorities of equal importance to constructing within budget, on schedule, safely and to the highest quality standard.
Building construction has seen the smallest productivity gains compared to almost every other U. S. industry over the last 50-years. A progressive CM commits to continuous process improvement through training, the acquisition of new business tools and technologies, and by refining it processes to mitigate client risk.
If you are contemplating a construction project to advance your organization, its time to expect more from the "next generation" of construction professionals.